Suzuki "Grand Vitara" Sticker Bonnet-Doors-Sides
Free Shipping
Shipping at €4.90, €5.90, €6.90 or free with a min. of 40/50/60€ (check your zone)
Spatula Gift
With a 40€ cart you will receive a free spatula!
Fast Shipping
Maximum 24h for production and 5/7 days for delivery
Quality
We always choose the highest quality materials and tools
Reviews
We have an average of 96% positive reviews, check out TrustPilot
Ecological
We transform the cardboard into supports for the shipment of stickers.
L'adesivo viene creato sul momento, se torni in alto infatti puoi scegliere la misura e il colore che preferisci.

L'adesivo viene ricavato da un foglio di vinile del colore desiderato, tagliato da un'apposita macchina che realizza il disegno con le dimensioni che hai scelto.

In seguito, vengono eliminate le parti in eccesso.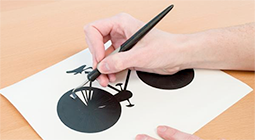 In sintesi quindi, gli adesivi non hanno sfondo ne contorni tra una lettera e l'altra, sono fatti solo del colore scelto.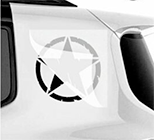 8 other Stickers in the Same Category: