Preparation
Preparation of Stickers
We will start working on your order as soon as possible, up to a maximum of 24 hours, within which we will contact you, if necessary, by WhatsApp, so please always enter a telephone number with WhatsApp.
Shipment

The Parcel Shipment
Packages are generally shipped, within 1 day of payment, via Poste Italiane with traceability via the Poste: poste.it/cerca/
We offer fast and cheap shipping for only €3.90, or, when you reach the minimum order of €25, you can take advantage of free shipping.
The envelopes are adequately sized and your items will be well protected.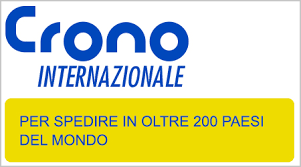 International Shipments
We offer fast shipments throughout Europe for only €5.90, thanks to the services of Poste Italiane, or free when you reach the minimum order of €30.
Zones Available
Albania
Andorra
Austria
Azores
Belgium
Belarus
Bosnia Herzegovina
Bulgaria
Cyprus
Croatia
Denmark
Estonia
Faroe (islands)
Finland
France
Germany
Gibraltar
Great Britain and Northern Ireland
Greece
Guernsey
Ireland
Iceland
Jersey
Kosovo
Latvia
Liechtenstein
Lithuania
Luxembourg
North Macedonia
Malta
Man Islands - Great Britain EU
Moldova
Monk
Montenegro
Norway
Holland
Poland
Portugal
Czech Republic
Republic of San Marino *
Romania
Russia
Serbia
Slovakia
Slovenia
Spain
Sweden
Swiss
Turkey
Ukraine
Hungary
Vatican*
Delivery 
Delivery of the Stickers
In 80% of cases, delivery takes place the day after shipment, the remaining 20% ​​of orders are delivered within 4 working days (excluding saturdays and holidays).